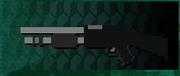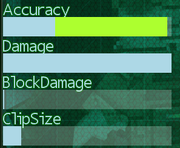 The Shotgun is one of the primary weapons in the game Guncraft. It's a black-painted pump-action shotgun, which is deadly at close combat, but has less effect at mid-to-long range.
Ammunition:
36+6
-Use the shotgun only in houses and when you need to go out, use your pistol.
-It's good for defending and kills a spiderbot with 1 shot. Or you run into the enemys and use the chaos to kill someone.